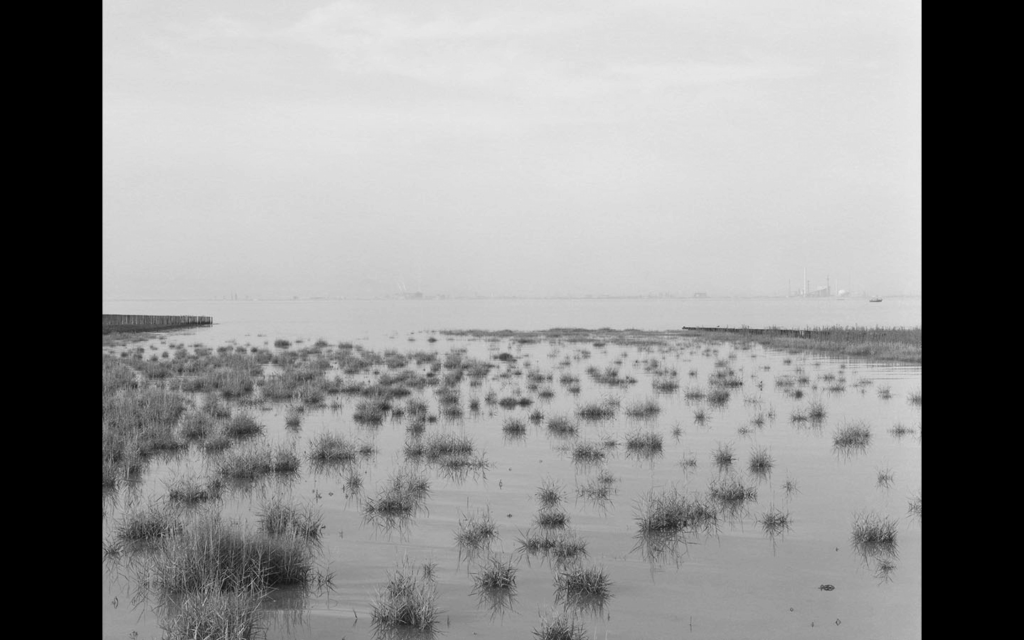 "Escaut source océan", Hoofdplaat, Termeuzen
1988, 15,3 x 12,1 cm, Commande Mission Photographique Transmanche n°8, 1991, © Jacques Vilet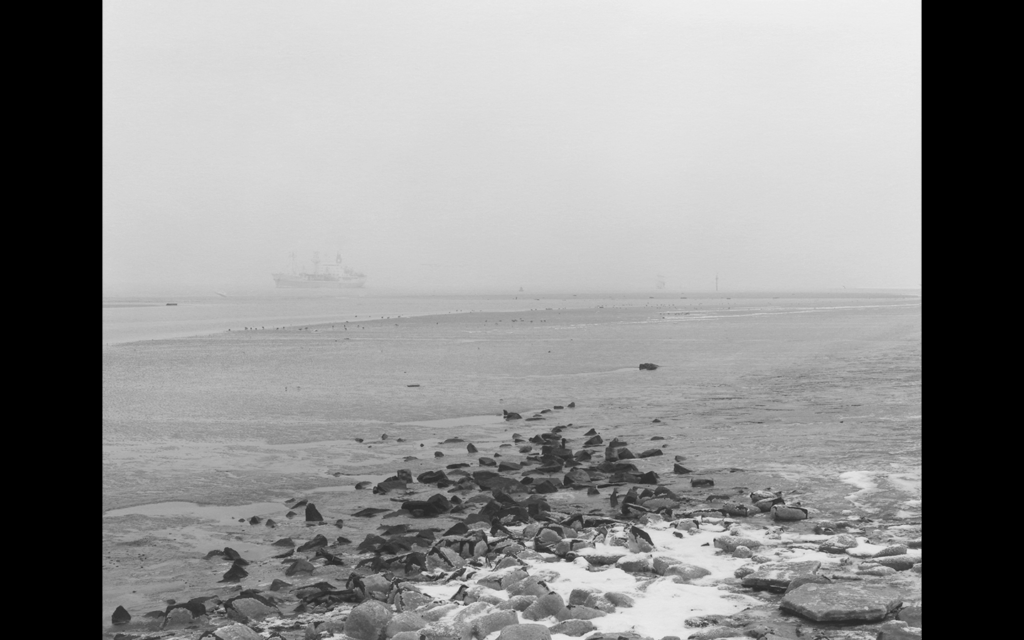 "Escaut source océan", Baalhoek, Antwerpen
1991, 15,3 x 12,1 cm, Commande Mission Photographique Transmanche n°8, 1991, © Jacques Vilet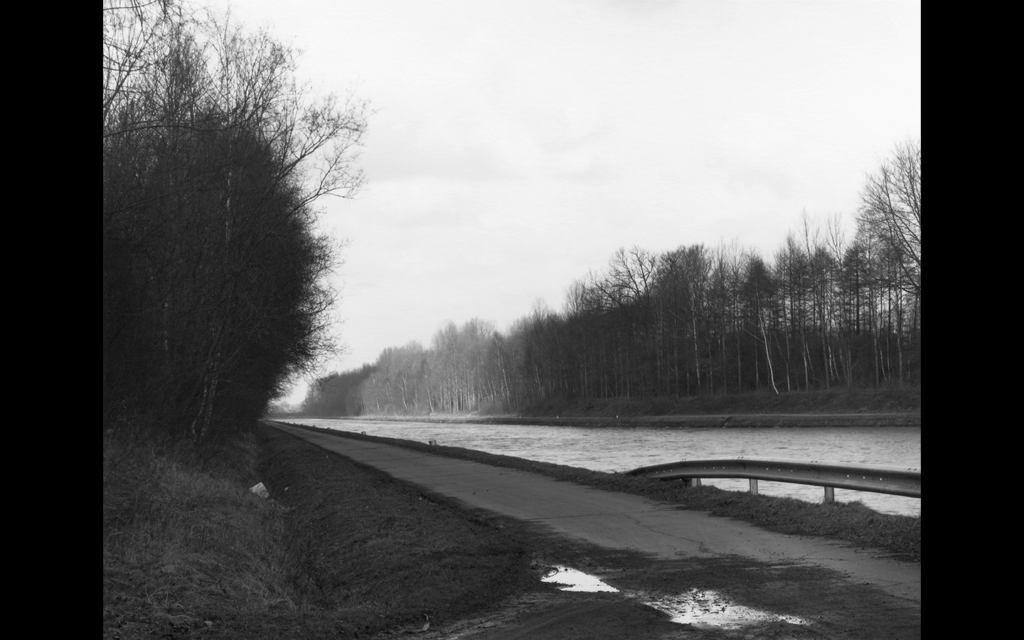 "Escaut source océan", Peruwelz
1991, 15,3 x 12,1 cm, Commande Mission Photographique Transmanche n°8, 1991, © Jacques Vilet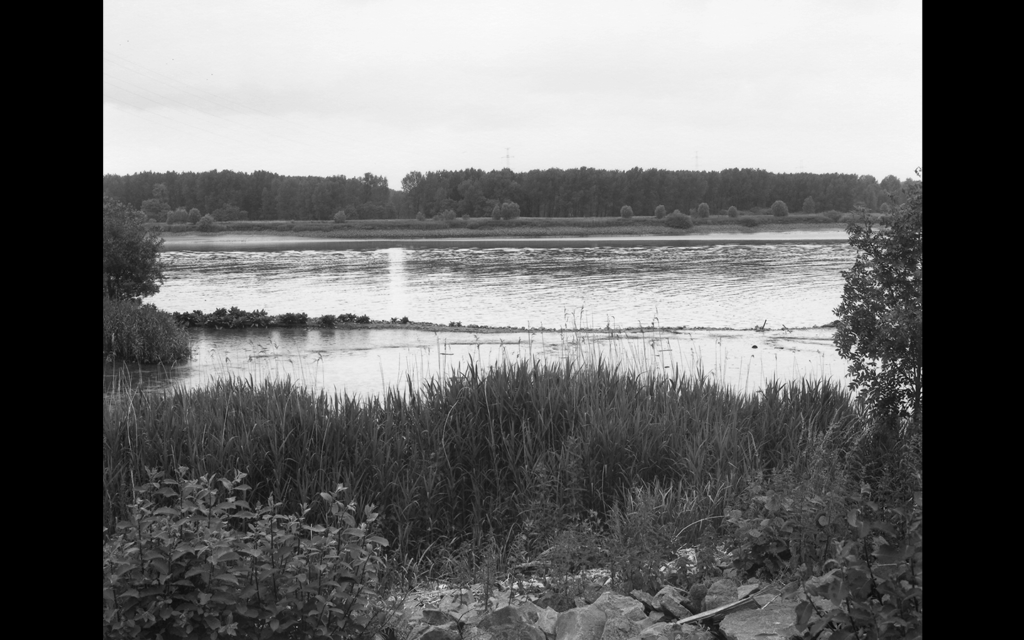 "Escaut source océan", Hingene, Temse
1988, 15,3 x 12,1 cm, Commande Mission Photographique Transmanche n°8, 1991, © Jacques Vilet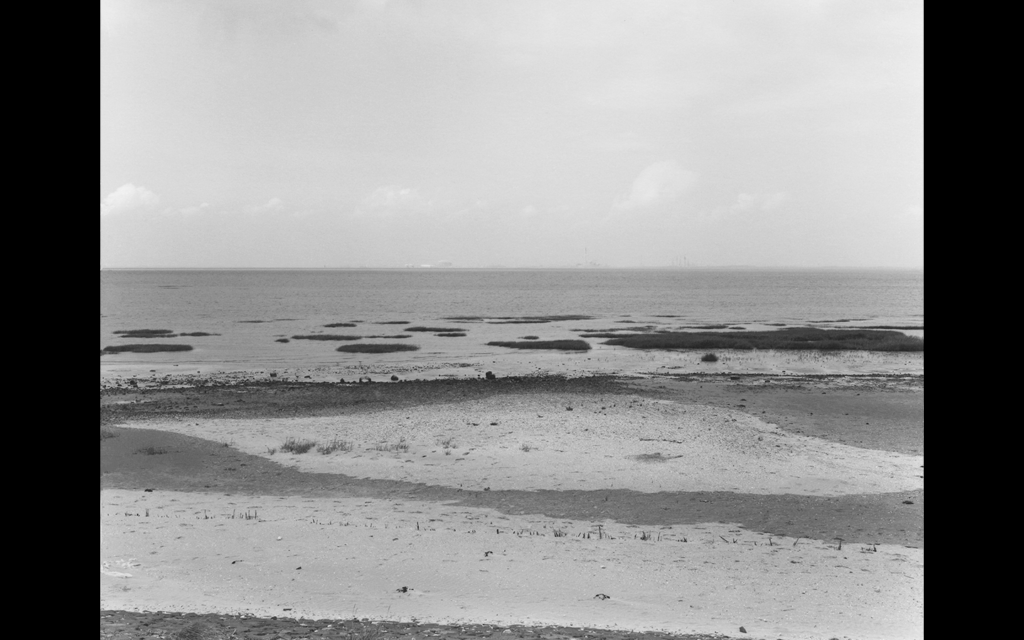 "Escaut source océan", Paulina Polder, Terneuze
1987, 15,3 x 12,1 cm, Commande Mission Photographique Transmanche n°8, 1991, © Jacques Vilet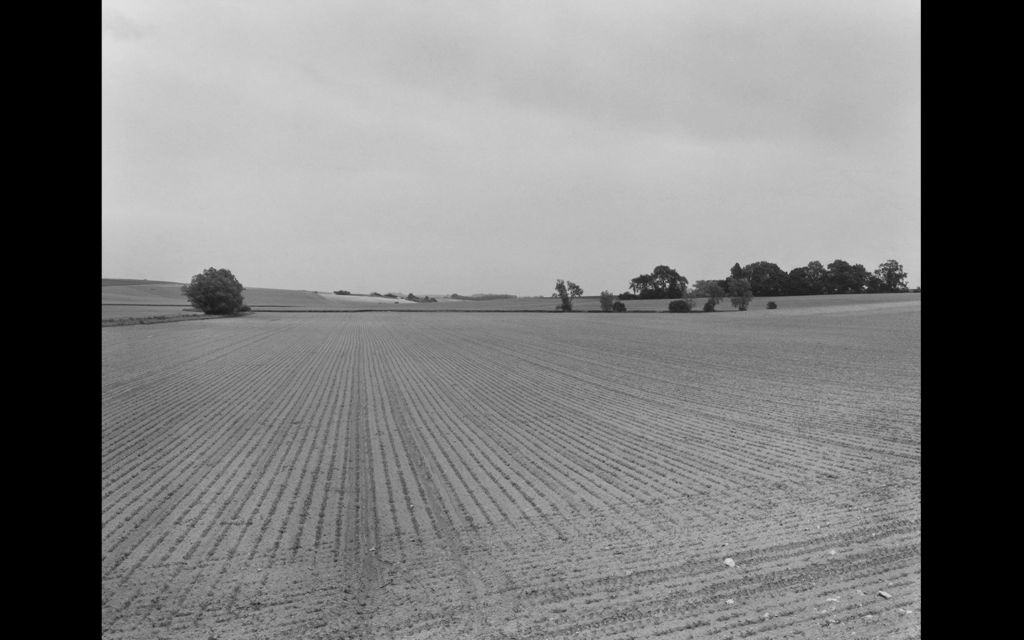 "Escaut source océan", Source de l'Escaut Mont Saint Martin
1985, 15,3 x 12,1 cm, Commande Mission Photographique Transmanche n°8, 1991, © Jacques Vilet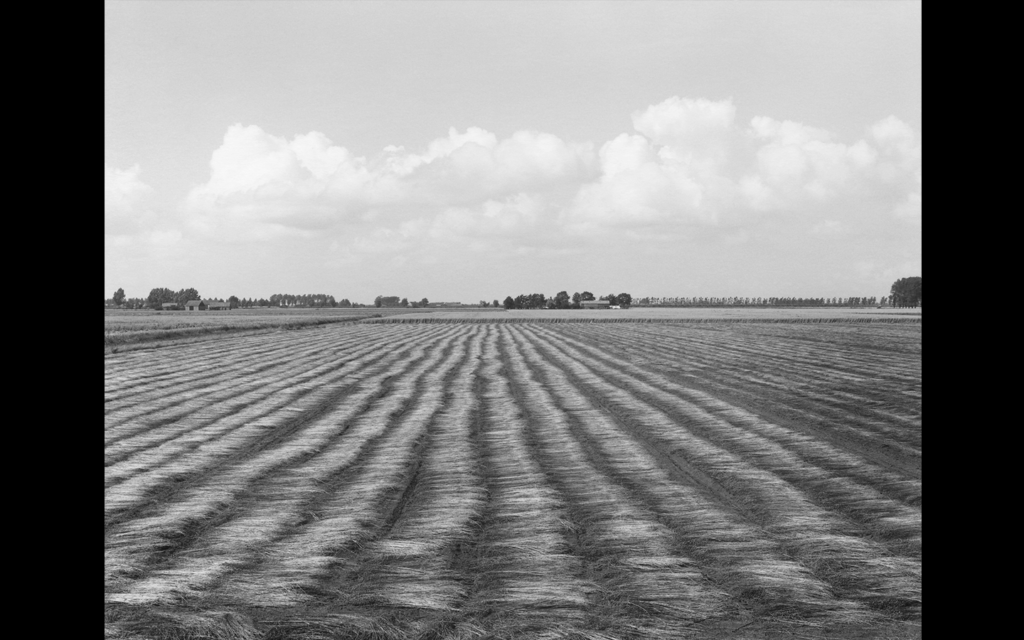 "Escaut source océan", Helena Polder, Terneuzen
1985, 15,3 x 12,1 cm, Commande Mission Photographique Transmanche n°8, 1991, © Jacques Vilet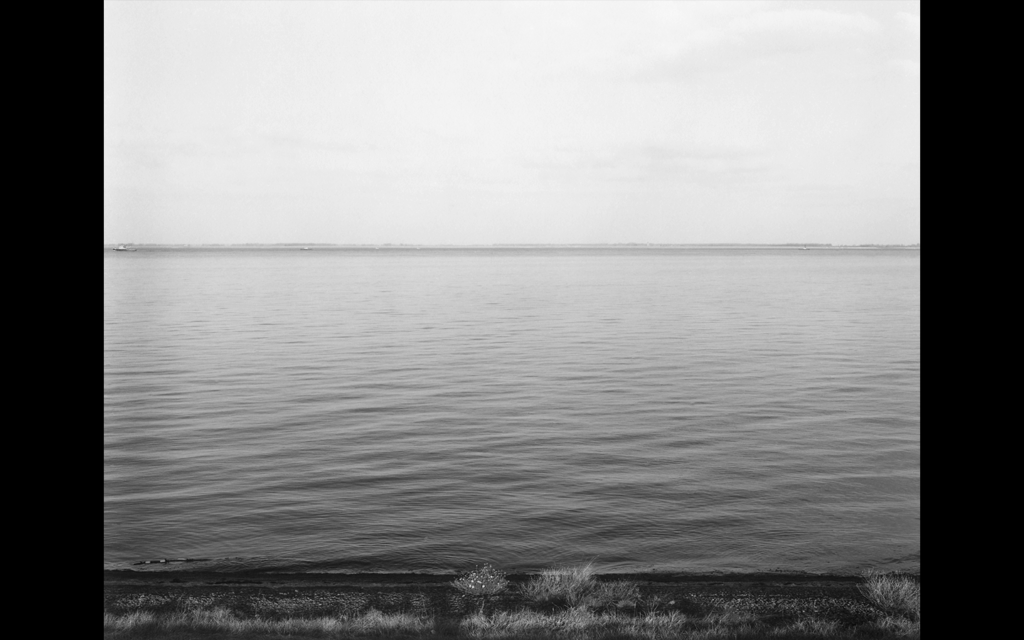 "Escaut source océan", Wemeldinge, Oosterschelde
1989, 15,3 x 12,1 cm, Commande Mission Photographique Transmanche n°8, 1991, © Jacques Vilet
Jacques Vilet
Escaut source océan
Collection
The collection is presented in the form of a virtual gallery, offering a focus on a series of works from the collection. 
The CRP/'s collection, containing over 9000 works, is an exceptional set testifying to the diversity and richness of photographic creation over a period of more than 30 years in France and abroad, representing different aesthetics (humanist, documentary, plastic or conceptual). It was through a photographic commission that the CRP's collection was born in the 1980s, closely linked to the art centre's research and production activity in association with its region. The Mission Photographique Transmanche [Cross-Channel Photographic Mission] was the emblematic art commission led by the CRP/ and its director at the time Pierre Devin, beginning in 1988, to capture images of the extraordinary project to construct the tunnel under the Channel. Since then, the collection has been enriched thanks to productions and co-productions organised by the CRP/ through its artistic program.
In the late 1980s, as the tunnel was being built under the Channel, the Nord-Pas-de-Calais region entered straight into the European construction dynamic that was to transform it over the long term. With its director at the time Pierre Devin, the CRP/ decided to support reflection on the changes to the regional territory through the Cross-Channel Photographic Mission.
The goal was to record, to show, to provide perspective and to reflect—through the point of view of invited artist photographers—on the changes taking place and on the impact that this enormous 20th-century construction project would have on the territory and its inhabitants. The Cross-Channel Photographic mission lasted 18 years, with twenty-six photographers working on this mission from 1988 to 2005.
It is a body of work that reveals contemporary photography in all its richness and diversity. Through different approaches and aesthetics, it endeavoured to show the transformation of geographical, historical, social and cultural realities of a region and of two countries.
Bernard PLOSSU, Michel KEMPF, John DAVIES, Philippe LESAGE, Jean-Louis GARNELL, Martin PARR, Josef KOUDELKA, Claude DITYVON, Jacques VILET, Lewis BALTZ, Tim BRENNAN, Olivo BARBIERI, Bruce GILDEN, Françoise NUNEZ, Wojciech PRAZMOWSKI, Michel VANDEN EECKHOUDT, Daniel MICHIELS, Max LEROUGE, Michael SCHEFFER, Marilyn BRIDGES, Wolfgang ZURBORN, Christian COURREGES, Bernard JOSEPH, Fabiana FIGUEIREDO, Ralph HINTERKEUSER, Jean-Pierre GILSON.
The CRP/ collection currently contains nearly 9000 works. For over thirty years, this exceptional collection has been showing the diversity and richness of photographic art in France and abroad.
Now in the process of being updated, the online catalogue will be regularly enriched with new descriptive texts.
In the collection, you will find works by:
Andréa Abati / Jean-Pierre Aribaud / Dominique Auerbacher / Miguel Aun / Ricardo Azoury / Ricardo Beto / Jean-Christophe Ballot / Guy Bar / Olivo Barbieri / Philippe Bazin / Sibylle Bergemann / Jacques Bernard / Edmond Bernus / Francesca Bertolini / Philippe Bétrancourt / Joël Blondel / Bonfils / Jean-Pierre Bonfort / Robert Bourdeau / Tim Brennan / Marilyn Bridges / Denis Brihat / Daniel Brunemer / Maxime Brygo / Alain Buttard / Franck Caillet / Massimiliano Cannellini / Laurent Chardon / Germaine Chaumel / Alexandre Christiaens / Claude Constant / Frédéric Cornu / Jean-Luc Cornu / Christian Courrèges / Courteville / Odille Dachy / Patrice Dachy / Dagbert / Robin Dance / Louis Daussat / John Davies / Hervé Delcroix / Cyrille Desombre / Pierre Devin / Cesare Di Liborio / Jean Dieuzaide / Dityvon / Robert Doisneau / Benoît Dorchies / Peter Downsbrough / Sylvie Dreyfus / Philippe Duch / Tom Evans / Thomaz Farkas / Gilbert Fastenaekens / Frédéric Faure / Angela Ferreira / Fabiana Figueiredo / Anne-Marie Filaire / Arno Fisher / Fournier / Ricardo Funari / Pierre Gac / Patrice Gaillet / Marek Gardulski / Jean-Louis Garnell / Thierry Gauthier / Jean-Claude Gautrand / Guillaume Geneste / Aris Georgiou / Paolo Giandalia / Marc Gibert / Gustavo Gilabert / Bruce Gilden / Jean-Pierre Gilson / Thierry Girard / Gladys / Selma Gleide / Hervé Gloaguen / Alain Goulois / Nemaï Gosh / Bernard Grasberg / Stanley Greene / Damien Grenon / Brian Griffin / Arnold Grojean / Miguel Guerrero / Christian Guffroy / Yves Guillot / Fernando Guttierez / Anthony Haughey / Hergo / Ralf Hinterkeuser / Paul Den Hollender / Henri Hoyez / Shynia Ichikawa / Claudia Jaguaribe / Waldemar Jama / Louis Jolin / Bernard Joseph / Michel Kempf / Bernard Killian / François Kollar / Bogdan Konopka / Josef Koudelka / Evangelia Kranioti / Roland Lacoste / Daniel Lamerre / Xavier Lambours / Hiên Lâm Duc / Christophe Léger / Christine Leidgens / Max Lerouge / Philippe Lesage / Jerzy Lewczinski / John Lewis / Henry Lhotellier / Christian Louis / Michel Lozano / Baudouin Luquet / Daniel Maigné / Olivier Mann / Rafaella Mariniello / Jean Marquis / Juan Martins / Christian Meynen / Stanislas Michalski / Daniel Michiels / Steve Milanowski / Carlos Moreira / Eric Morin / Martine Mouchy / Gustavo Moura / Jean-Luc Mylaine / Marie-Paule Nègre / Eustaquio Neves / Corinne Nicolle / Paulo Nozolino / Françoise Nuñez / Arnaud Obin / Muriel Olesen / Louise Oligny / Paul-Antoine Parent / Mary-Ann Parkinson / Jean-Pierre Parmentier / Martin Parr / Marc Pataut / Prearo Penna / Maciej Plewinski / Bernard Plossu / François Pons / Colette Portal / Wojciech Prazmowski / Daniel Price / Joseph Quentin / Rogerio Reis / Stephane Remael / Philippe Reverdot / Jorge Ribalta / Michel Roget / Edith Roux / Zofia Rydet / Bruno Saintier / Samuca / David Schalliol / Michael Scheffer / Anna Katarina Scheidegger / Frédéric Schwalek / Patricia Schwarz / Michel Séméniako / Nicolas Sinclair / Eva Soos / Alfredo Srur / Petra Steiner / Paul Thomas / Philippe Timmerman / John Tordai / Marc Trivier / Jacques Van Roy / Francis Van Uffel / Michel Vanden Eeckhoudt / Jacques Vilet / Roger Violet / Didier Vivien / Kasimir Zgorecki / Wolfgang Zurborn