Documentation center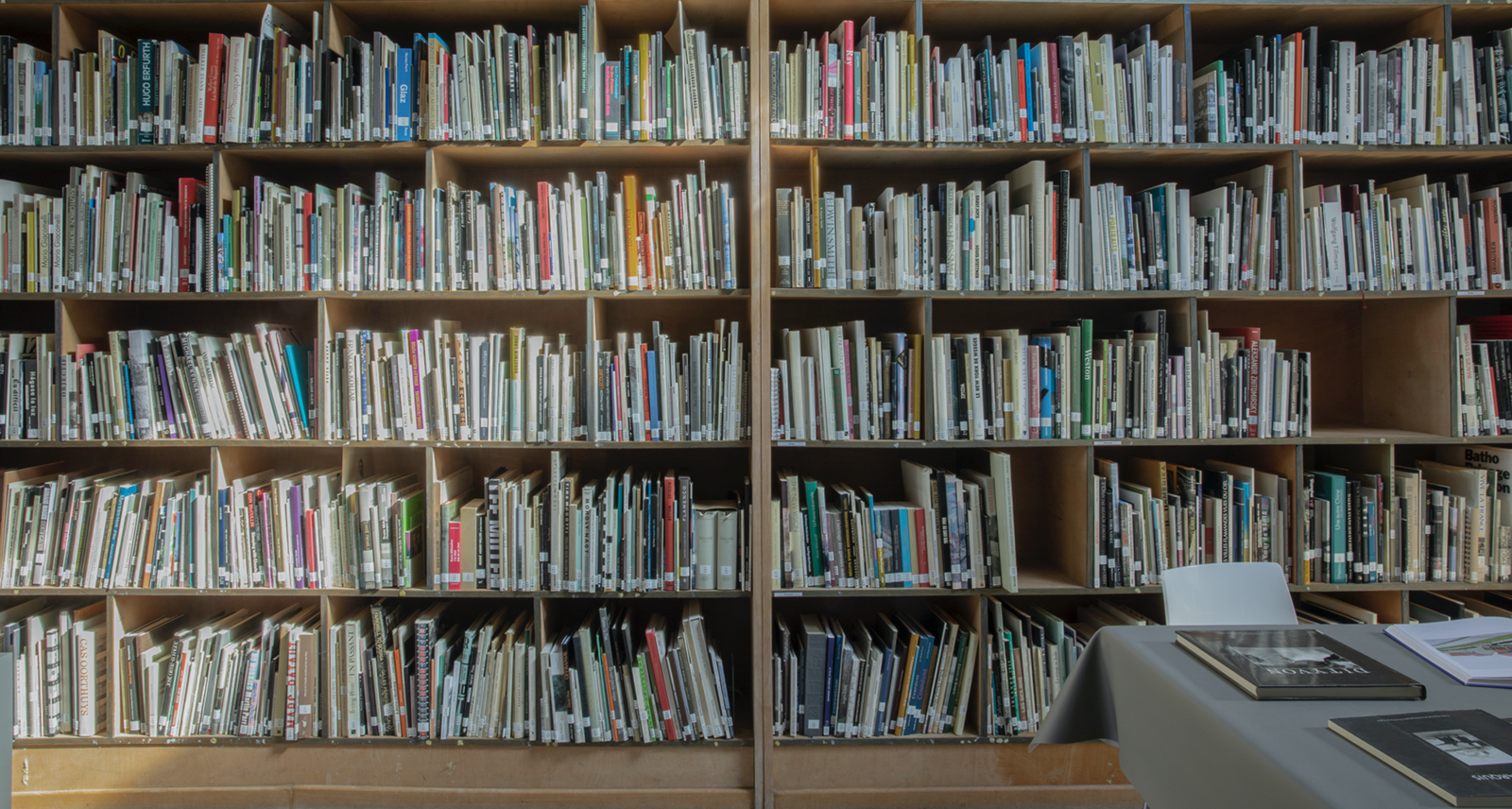 Centre de documentation CRP/, septembre 2021 © Mathieu Harel Vivier
A documentation center specialized in the field of photography and the contemporary image, from its origins to the present day
Evaluated to date at between 9,000 and 12,000 entries, this collection, which reflects forty years of activity by the Center for the Art and History of Photography, has been made up from the outset of photographic works, monographic and collective, contemporary and historical. Some editions, remarkable for the history of photography and out of print, make this documentation center an exceptional resource, unique in France.
The collection is constantly enriched by the purchase of significant references, in line with its artistic and cultural programming. It is also the result of numerous donations or exchanges between the CRP/ and artists, art centers and publishers in France and abroad.
In this respect, the CRP/ documentation center is fully part of the DNA of the art center and constitutes, like the photographic collection, an invaluable resource with which it fully resonates.
This transdisciplinary collection also includes sections on other visual arts, architecture, writings on art, images, contemporary creation and cultural debates. The whole of this corpus constitutes a precious tool, available to all: artists, researchers, students looking for precise references or even curious and amateur photographers, eager to immerse themselves in the history of the medium and of this atypical place that the CRP/ embodies.
In November 2020, thanks to a partnership with the Institut pour la photographie, the CRP/ will join the online portal giving access to the documentary collections of the various photographic places established in the Hauts-de-France region (Institut pour la photographie, Lille – Diaphane, pôle photographique en Picardie – Destin sensible, Mons-en-Baroeul – Château Coquelle, Dunkerque).
Practical information
The documentation center is freely accessible to all, throughout the year, including outside the exhibition periods, by appointment only:
Tuesday to Friday > 10am-6pm
Saturday > 2-6pm
Do not hesitate to contact us!
Information
Angéline Nison
+33 (0)3 27 43 56 98