The CRP/, its history and its project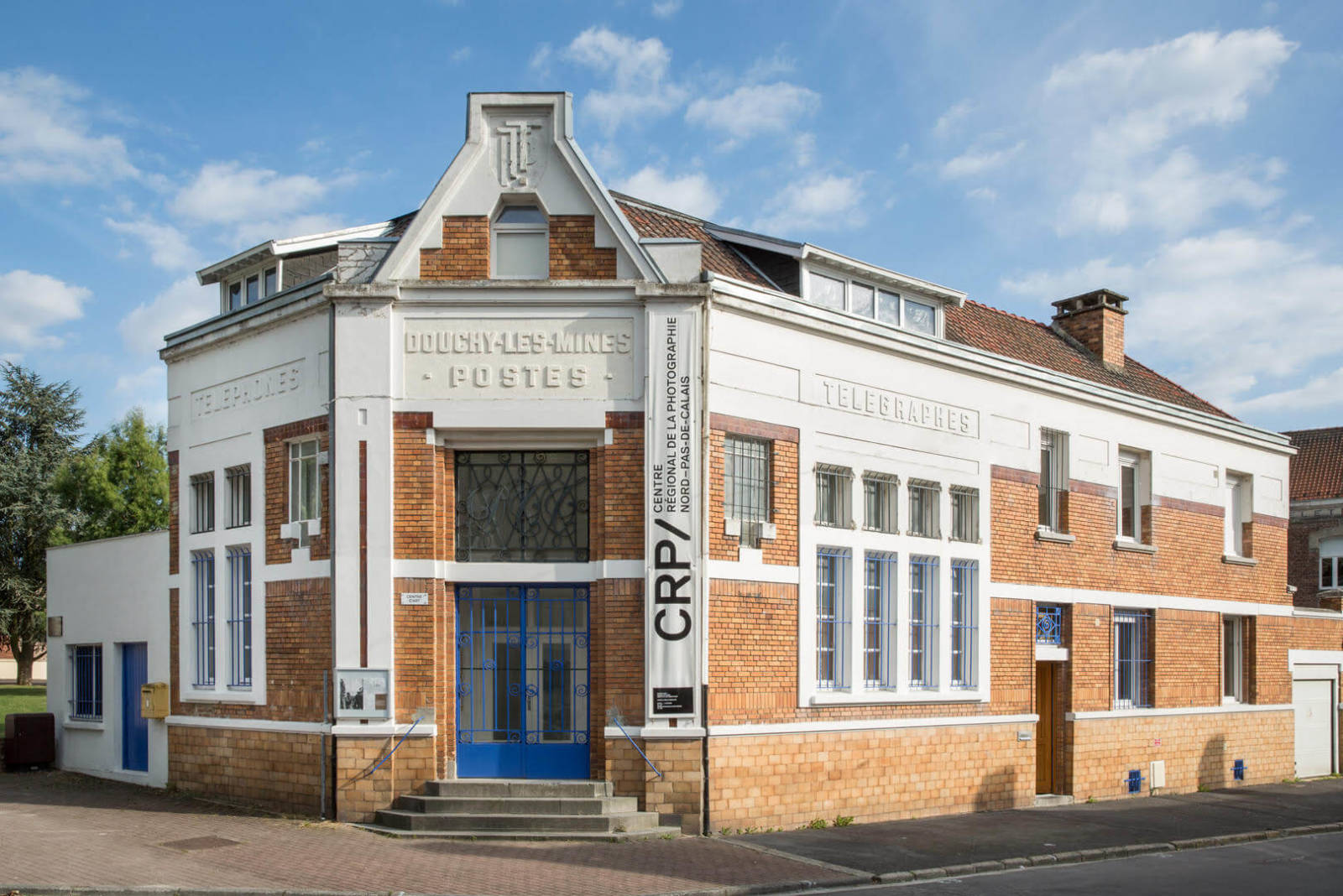 A contemporary art center in the heart of the mining basin, with an exceptional collection of photographs
The CRP/ Centre régional de la photographie Hauts-de-France, based in Douchy-les-Mines, develops art center missions in the field of photography and contemporary image. Art centers are essential actors for contemporary creation and its diffusion, in France and abroad. Their primary vocation is to accompany artists in their research, by supporting the production of new works. It is also a question of transmitting and diffusing these artistic researches to a large public, and this through varied and innovative proposals of mediation (visits, workshops, meetings, projects…).
The origins
Founded in 1982, the CRP/ has its origin in a group of photographers from the Photo-Club of the Usinor Denain Works Council. Mobile on its territory, the association CRP/ develops during four years an activity of exhibitions and organizes photographic contests. In 1985, in connection with its activity of photographic commissions and production of works, the Ministry of Culture recognized the activity of the CRP/ art library, which then became the first in France in the field of photography. In 1986, the CRP/ moved to Douchy-les-Mines, in a former post office made available by the city, before being recognized as an art center by the Ministry of Culture in 1991, and then labeled as a Centre d'Art Contemporain d'Intérêt National (Center of Contemporary Art of National Interest) in 2019. Four directors have succeeded each other since its opening, led respectively by Pierre Devin (1986-2007), Pia Viewing (2007-2014), Muriel Enjalran (2015-2021) and Audrey Hoareau since September 2021.
The Collection, a specificity for an art center
The CRP/ has the particularity of being endowed with a rich photographic collection of more than 8500 original works. As a place of support for creation, it has, since its origins, developed an important work of artistic commission in connection with its territory, the Missions Photographiques Transmanche (MPT, from 1988 to 2006), at the basis of the constitution of this collection. This collection has since been nourished by the programming and productions of the art center. The CRP/ is one of the few art centers to have a collection directly linked to its production activities. The CRP/ collection today constitutes an exceptional group of works that testifies to the diversity and richness of photographic creation over the past thirty years in France and abroad. In parallel, the CRP/ has developed an art library that offers about 450 photographic works by contemporary photographic artists, from Robert Doisneau to Bernard Plossu, from Marie-Paule Nègre to Claire Chevrier. This art library is accessible to all, with membership (individuals, communities, associations, companies, schools, …).
The CRP/ today
The CRP/ continues its activities of support for creation, research, production, mediation and dissemination, deployed in a territory marked by its industrial past and very early committed to culture.
The art center's programming focuses on the plurality of approaches to photography and the image within contemporary artistic practices and on the relationship between artists and the social and political space. Deeply attached to the North and its history, the CRP/ is also turned towards other artistic scenes abroad. Its artistic and cultural project aims to be forward-looking; through its research missions, CRP/ supports and accompanies young artists, while at the same time reexamining the collection it has built up, which is an exceptional witness to the history of the image in its territory. Thus, CRP/ regularly invites artists to produce new works, often produced during research stays or residencies in the Hauts-de-France. These works shift and renew the perceptions of the inhabitants on their history(s) as well as on their territory, while opening on other cultural and societal issues in the world.
Our team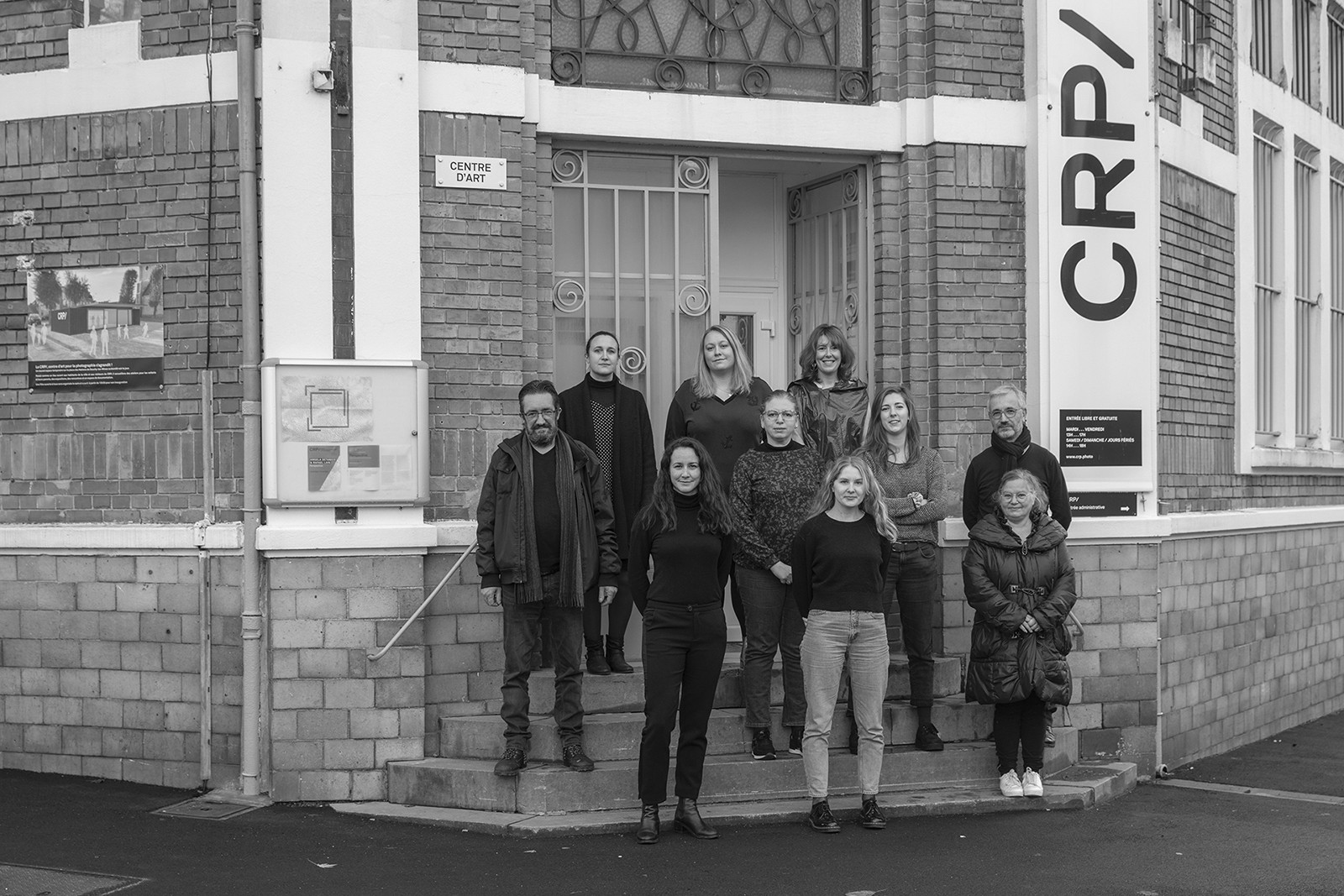 Bénédicte Anthony-Gerrodlt
Receptionist (weekends and holidays)
Kristine Gabrielyan
Receptionist (weekends and holidays)
Claudette Magnan
Maintenance agent
Association team / Office members
Fonction
Jean-Marc Vantournhoudt
President
Nicolas Devigne
Vice President
Patrick Delebarre
Treasurer
Marc Descamps
Assistant Treasurer
Alexandra Pulliat
Secretary
Marc Capelle
Assistant Secretary
Our job / internship offers
Join our team!
If you are interested in joining our team or applying for an internship, please send your CV and cover letter to administration@crp.photo.
Please specify the missions you are interested in at CRP/, so that we can best respond to your request.
There are currently no vacancies within the team.
Association team / Office members
Fonction
Join the CRP/
Support our project while having privileged access to its activities and resources
CRP/ membership gives you:
 a welcome kit
a sneak preview of all the news,
privileged time with the artists,
access to its art library, with nearly 500 original works that you can borrow and enjoy at home,
CRP/ editions at a preferential rate (-20%),
access to the silver development laboratory
Annual membership fee:
Individuals / normal rate : 20 € (for individuals)
Individuals / reduced rate : (students, -25 years old, job seekers) : 10 €.
Schools : 40 € (for students)
Companies, associations and communities, contact us so that we can determine together the terms of your membership.
Become a sponsor of the CRP/
Accompany the development of a recognized cultural site, at the service of its territory
If you are a company or a foundation and wish to support the art center and its activities while affirming a cultural positioning, become a sponsor of the CRP!
As an association recognized as being of general interest, the CRP/ is authorized to receive donations and can therefore issue tax receipts entitling it to significant advantages, as provided for in the law of August 1, 2003* on sponsorship.
In addition to the tax advantages, the CRP/ offers its sponsors** :
the presence of logos on all communication media,
the CRP/ editions, offered with each new publication,
private visits of the exhibitions with the director,
receptions during the exhibitions, privileged moments of meeting,
contact with artists for targeted support on identified projects,
the organization of works' exhibitions from the collection and the art library in companies,
educational workshops for your company's staff or their children: these fun workshops offer a creative learning experience in photography and provide a fresh look at our daily environment,
photo workshops for amateurs.
* Tax reduction of 60% of the amount of your donation for corporate tax purposes up to 0.5% of your company's turnover with the possibility of carrying over the excess – if the threshold is exceeded – to the next five fiscal years (tax receipt for donation to works of art cerfa n° 11580*02)
** The counterparts for your company, in communication and public relations, are capped by law at 25% of the amount of the donation.
Renseignements
Juliette Deschodt
communication@crp.photo
+33 (0)3 27 43 56 50