The CRP/ is a place open to everyone, a space where one can discover image-based contemporary art, engage in discussions, and question the world through the presented works and artistic approaches.
Individual visitors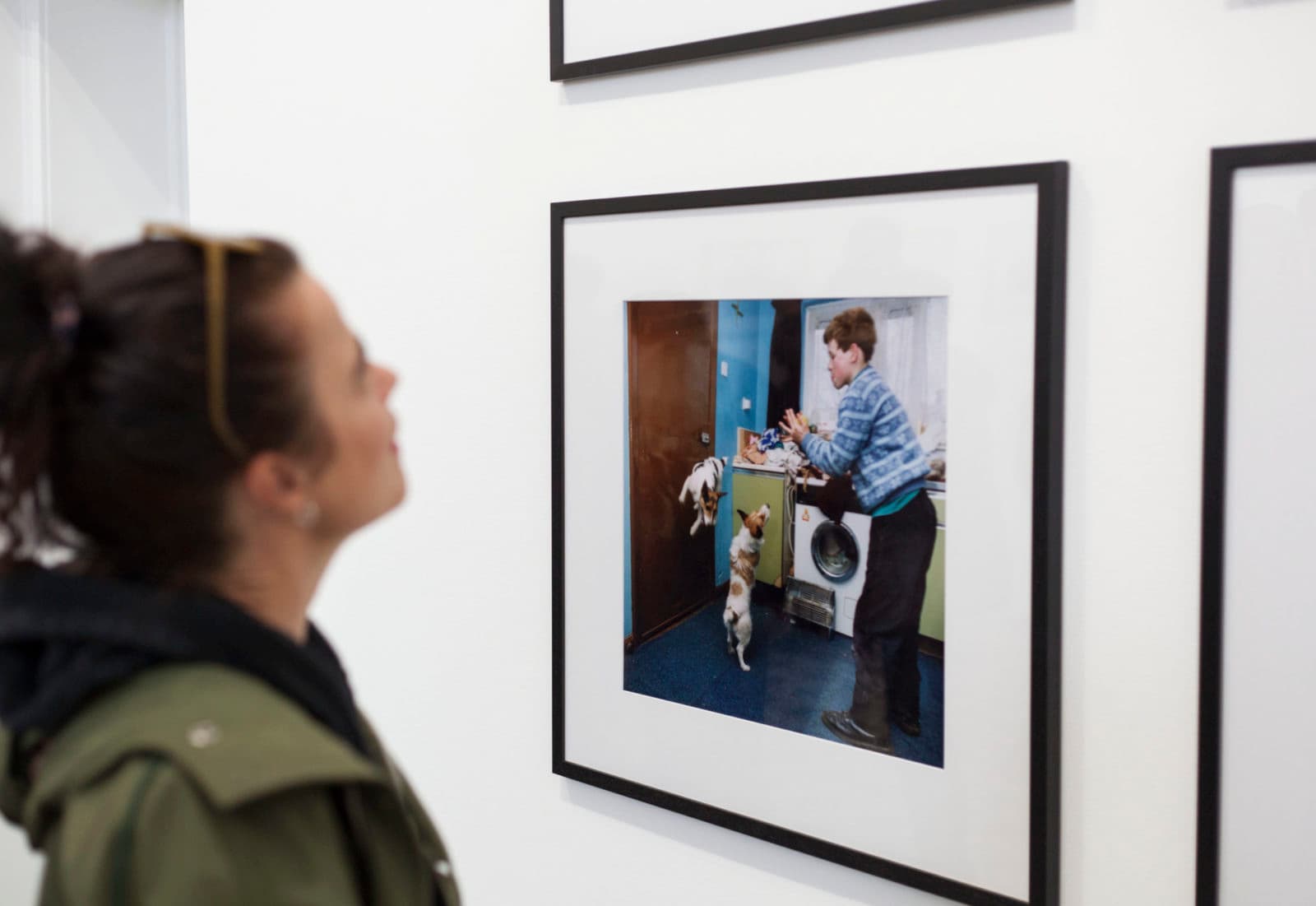 During opening hours, access to CRP/'s exhibition gallery is free.
INDEPENDENT VISIT
Visit accompaniment tools and documentation are made available to visitors to inform their approach to the works and help them understand the artist's world. If desired, the person responsible for visitors can also guide you in your exploration of the exhibition.
GUIDED TOUR
During ArTea weekends / 3pm
Thursday evening during the Afterwork sessions / 5pm to 7pm
From Tuesday to Friday by appointment for groups.
Practical information
The CRP/ is open all year long, from Tuesday to Sunday during exhibitions.
Tuesday – Friday / 1pm – 5pm
Saturday – Sunday – public holidays / 2pm – 6pm
Free admission
Information
accueil@crp.photo
+33 (0)3 59 61 71 17
Schools & Groups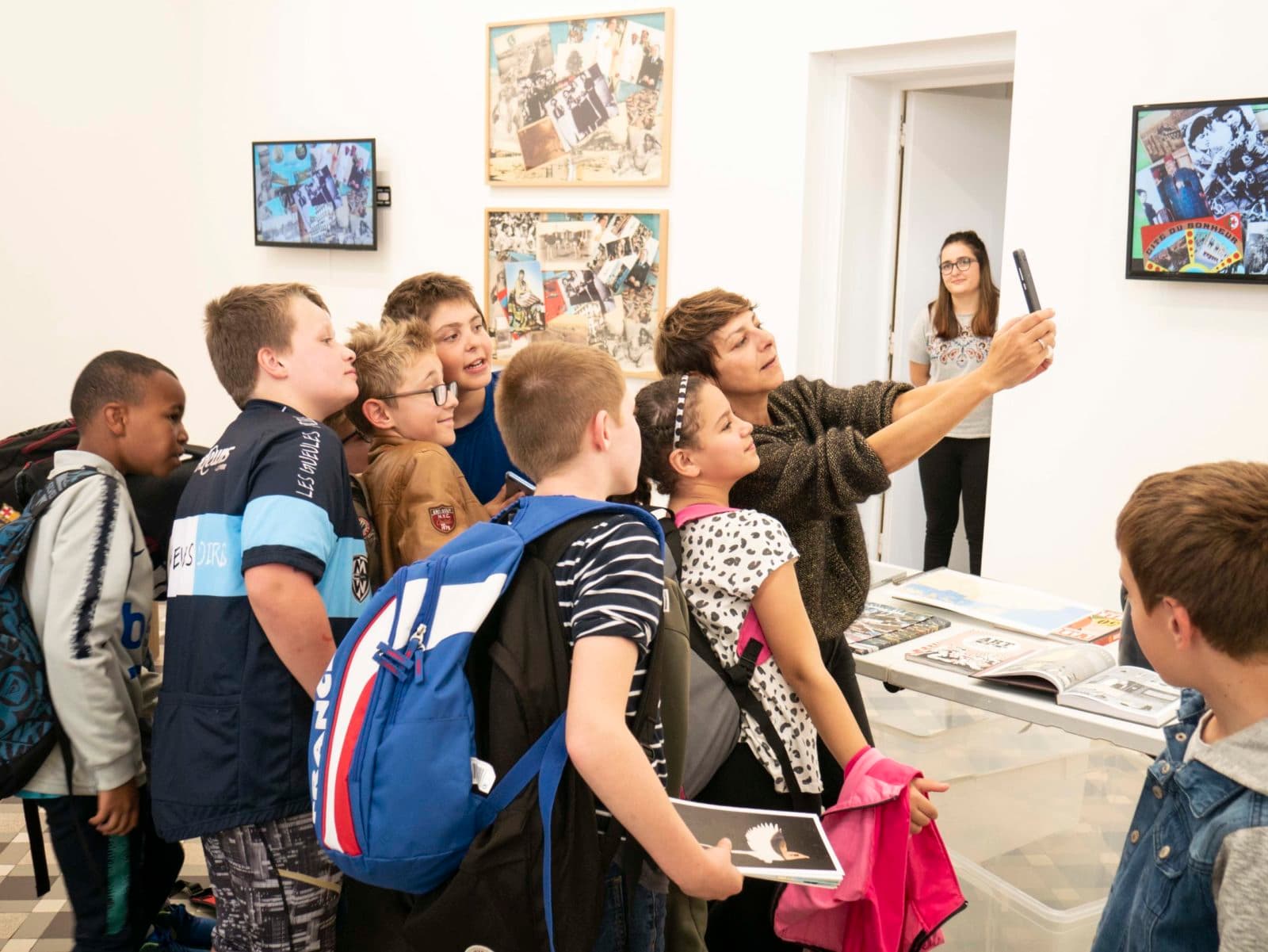 By reservation, the CRP/ offers various types of visit to suit your needs:
SINGLE VISIT
(independent and groups)
In addition to the independent visits (Tuesday to Friday 1pm-5pm, weekends and bank holidays 2pm-6pm), groups can reserve a visit slot with a guide (lasting 45 to 90 minutes), to explore the exhibition and have discussions revolving around the artist's work.
DISCOVERY-VISIT
This allows groups to combine a visit to the current exhibition with a more complete exploration of the art center (art lending library, documentation center, analog photo lab).
WORKSHOP-VISIT
The workshops offered by the CRP/ can be adapted to visitors of all types and ages. They last 45 to 90 minutes, depending on the age of the participants and the wishes of the organizer.
Involving the body in the practice of these workshops makes it possible to incorporate and appropriate the theoretical elements mentioned during the visit. Various mediums are explored (including photography, video, drawing, sound capturing, engraving, sculpture).
Workshop booklet available for download.
Practical information & Reservation
Tuesday – Friday / 9am – 5pm
Saturday – Sunday – public holidays / 2pm – 6pm
We are not able to accommodate groups of more than 30 people.
Free
Informations
accueil@crp.photo
+33 (0)3 59 61 71 17