As a resource center for the Hauts-de-France region in the realm of contemporary photographic art, the CRP/ has a variety of resources at its disposal to support project leaders.
LaBOX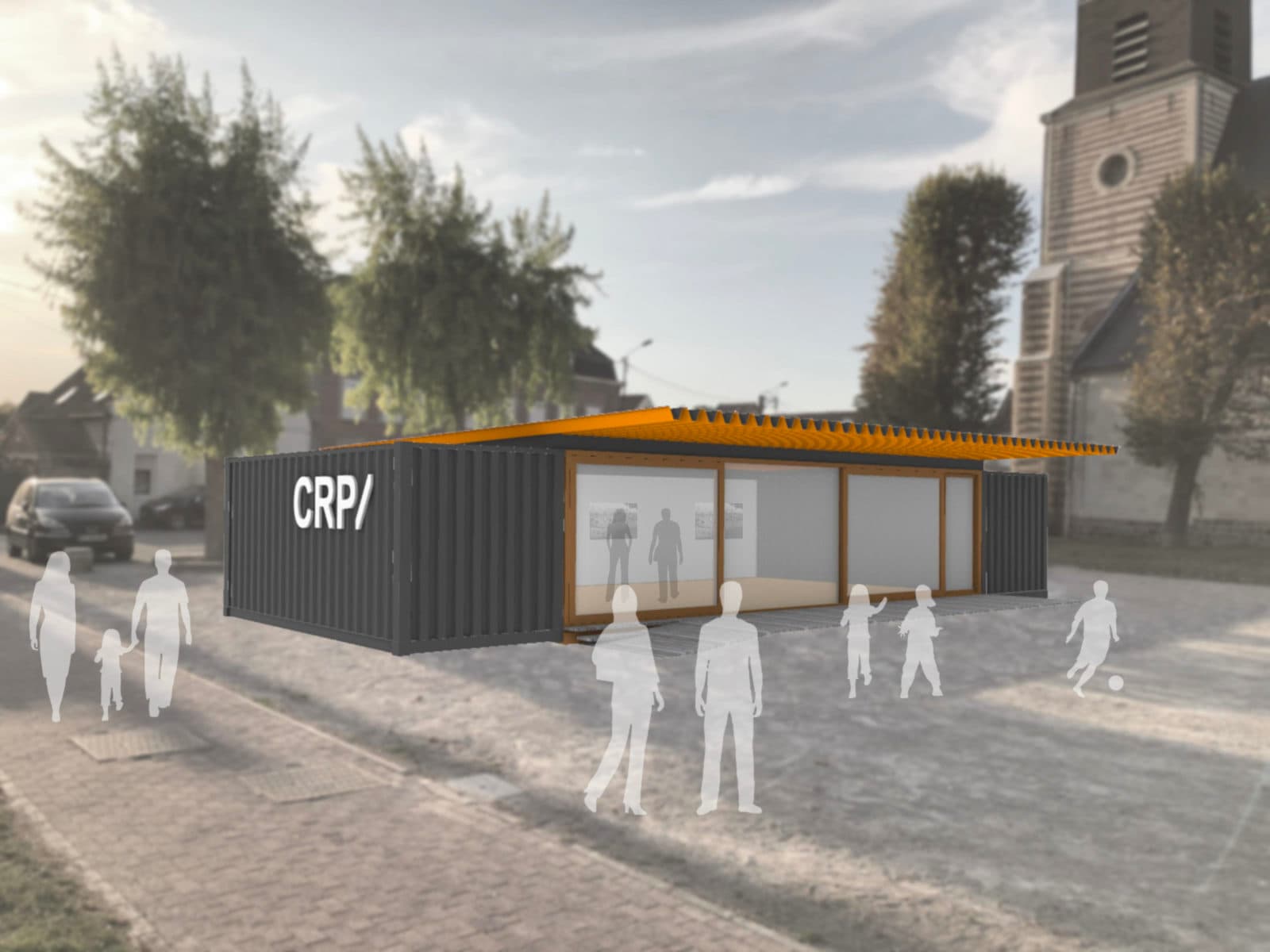 The CRP/ Art center for photography is growing !
A new space will soon open at Place de Nations in Douchy-les-Mines.
Dedicated to education in art and culture, this site will be open to local residents and CRP/ visitors, and will host practical workshops exploring images, as well as exhibitions, meetings and a documentation space.
eXploreXpo
eXploreXpo educational packs are produced for every exhibition presented at the CRP/.
They are intended for anyone wishing to prepare a visit, either alone or with a group. The goal of eXploreXpo is to help you explore the exhibition with your groups, by suggesting either references to major artists from the history of the arts, or avenues of interpretation to better understand the presented works.
These packs are prepared by Manon Brassart (responsible for visitor services and mediation), Juliette Deschodt (responsible for mediation), and Bernard Dhennin (visual arts professor on assignment at the CRP/ – bernard.dhennin@ac-lille.fr).
Links to download the most recent eXploreXpo packs can be found below. If you would like us to send you older ones, please contact us.
Information
accueil@crp.photo
+33 (0)3 59 61 71 17
Educational Tools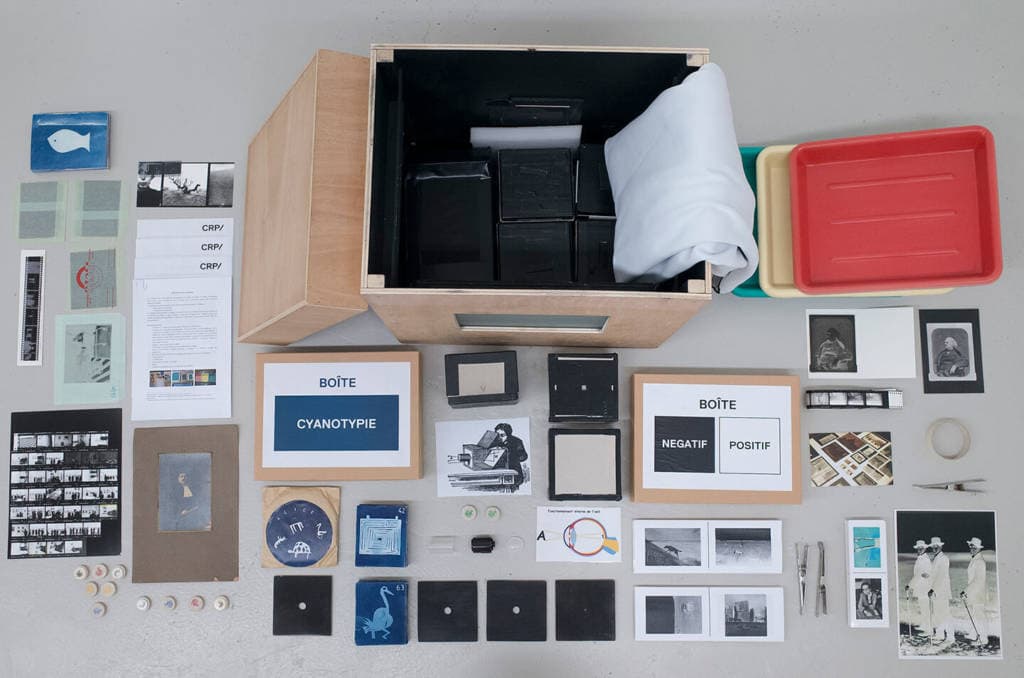 As a resource center for the Hauts-de-France region in the realm of contemporary photographic art, the CRP/ has a variety of resources at its disposal to support project leaders. In addition to making documentary resources available, lending photographic material, and providing image education tools, the CRP/ can also supply advice and expertise for all projects relating to photography. Finally, it offers training and internships in connection with its exhibitions and with the photographic medium.
Available resources:
 The Archives of the Planet, from the Musée Albert-Kahn.
A playful and complete work tool revolving around images, based on some of the images in the collection of photographs taken during the missions that Albert Kahn led all over the world between 1909 and 1931.
The Lewis Carroll Schoolbag
Developed in collaboration with artist Rémi Guerrin in 2013, this schoolbag helps teach about the origins of photography through experimentation with a few old processes like pinhole photography, cyanotype printing, or creating photograms.
Les Boîtes Photo "le portrait : tu veux ma photo ?" from the Musée français de la Photographie.
Produced by the Musée français de la Photographie (Bièvres), these five boxes explore photography through the portrait genre. Historical approach, amateur photography, press distribution or museum tool, these boxes can work in a complementary or independent way.
Les Mots du Clic, created by Simultania.
In the form of a card game, this tool makes it possible to access and work with the vocabulary of image interpretation, by getting players to question form, composition and content.
Fetart memory game, created by the Circulation(s) Festival.
A memory game created by Fetart Play, with photographs by Bruce Krummenacker.
Photomémo, created by Les instantanés ordinaires.
A memory game based on photo-booth portraits from the 1920s.
Also available at the CRP/ is a whole range of picture-taking and sound-capturing tools : digital cameras, analog cameras, lighting, frames, backdrops for studio photography, dictaphones.
Information
accueil@crp.photo
+33 (0)3 59 61 71 17
Photo Lab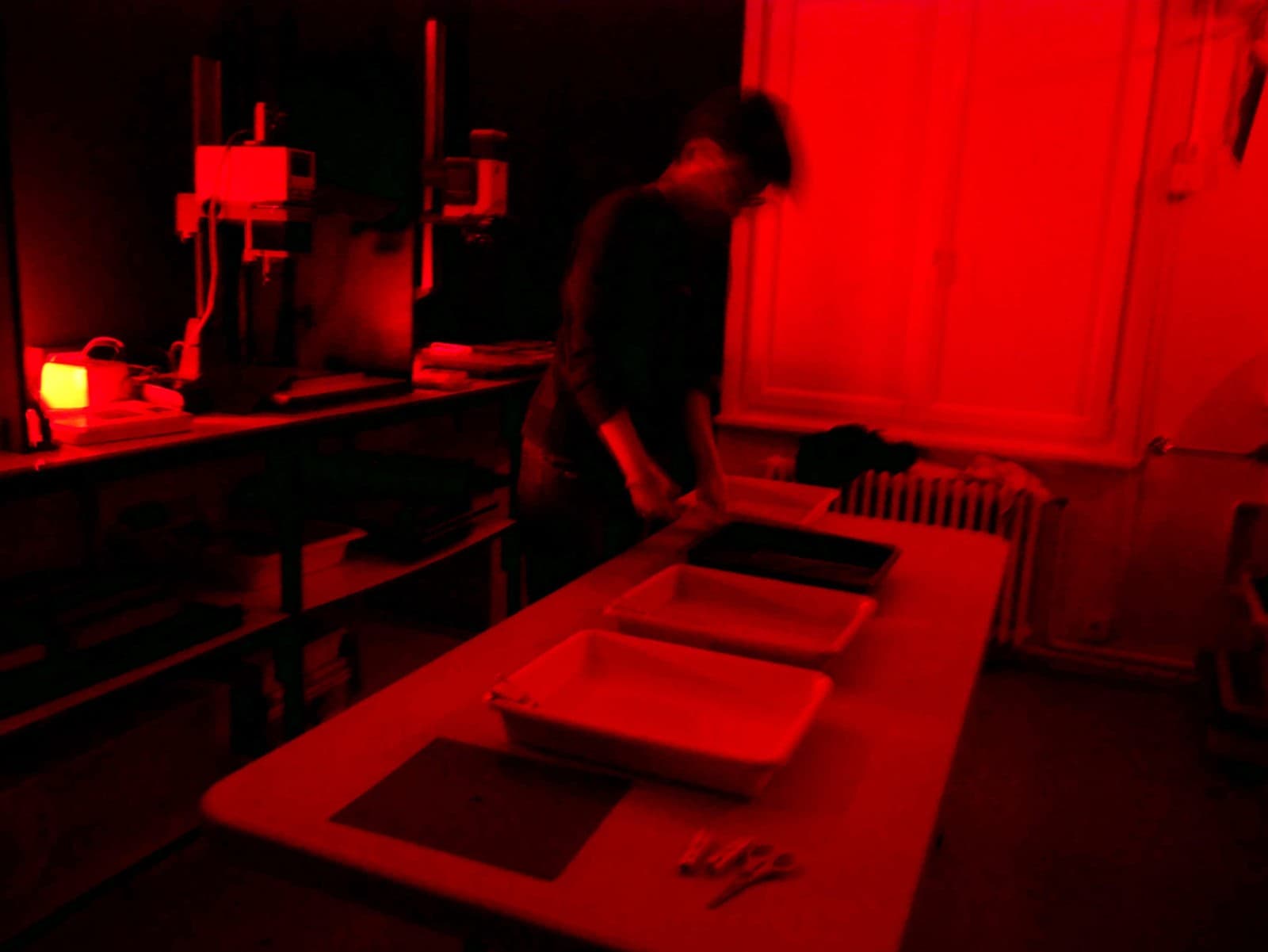 The CRP/ has a traditional print photography laboratory open to everyone. Amateurs and experienced photographers who would like to discover or dive back into the fundamentals of the practice of photography can access a workspace equipped with all the materials needed to produce traditional black and white prints.
Acces conditions
20 € / year ou 10 € / year (for students) + 5 € (by use for maintenance)
Information & Reservation
accueil@crp.photo
+33 (0)3 59 61 71 17
Art Lending Library
Today, the CRP's art library makes over 450 works available to borrow. It is representative of contemporary photography in all of its diverse currents and aesthetics.
It is open to individuals, schoolchildren and companies, helping give art a presence in everyone's day-to-day environment (homes, offices, schools, etc.).
Documentation Center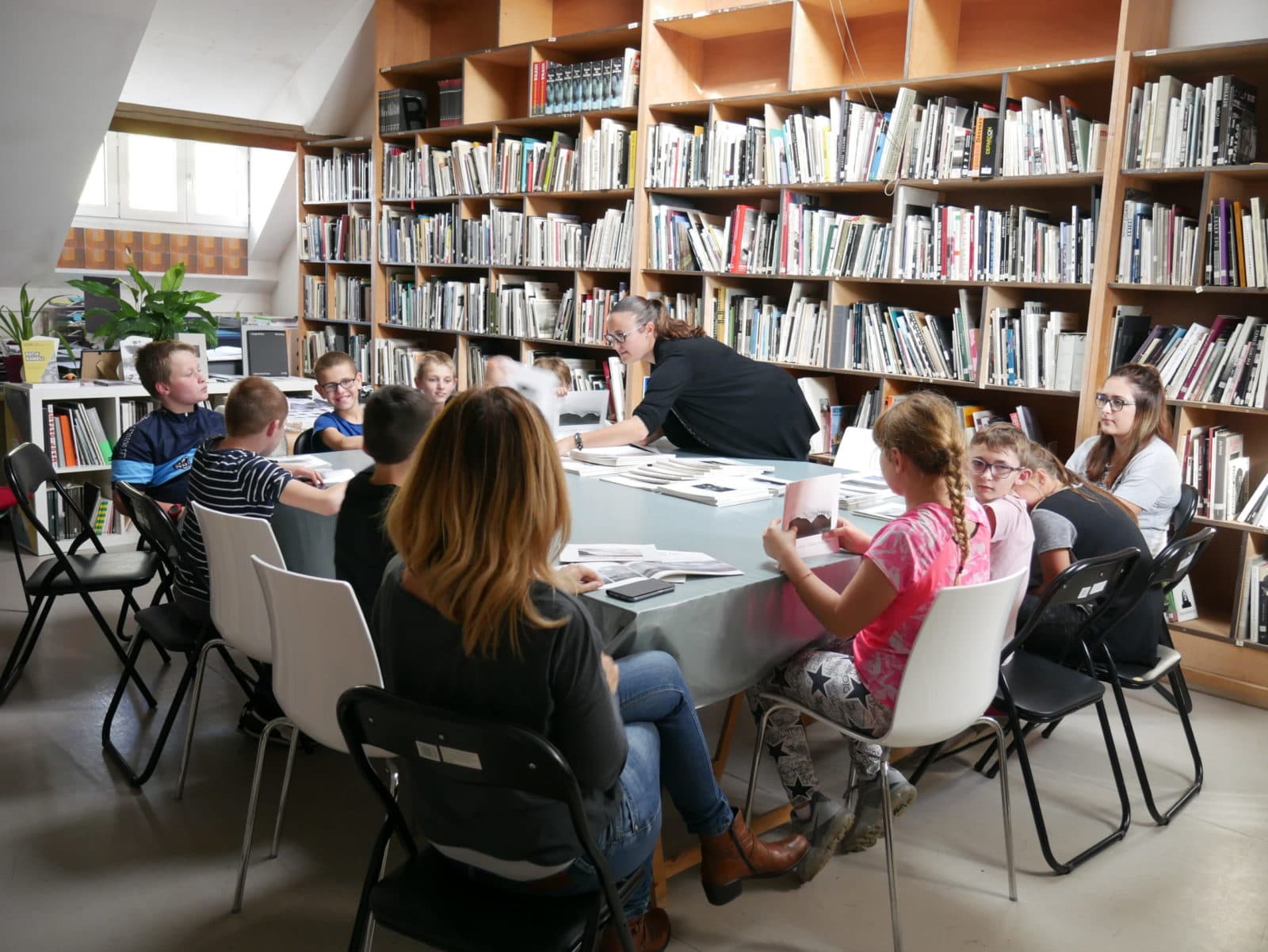 The CRP/ houses a documentation center specialising in the field of photography and contemporary images, from their origins to today. Boasting 8000 references, this collection is made up of artist monographs, exhibition catalogues, artist books and portfolios, magazines and dictionaries.
This document collection is an exceptional resource for education and the development of a more informed perspective. It is for researchers and students, as well as for teachers who would like to prepare an activity for their class on image interpretation or the history of art and photography.
Books can only be viewed on site. However, borrowing is possible in the context of formal educational projects. When borrowing works from the art library or when working on a photographic project with an artist, the CRP/ team can offer you a selection of books to inform the work being done. All you need to do is book an appointment.
Practical information
The documentation center is accessible all year round by appointment, including during school holidays and exhibition setup periods.
Information
collection@crp.photo
+33 (0)3 27 43 56 98