Public neon work
Marie José Burki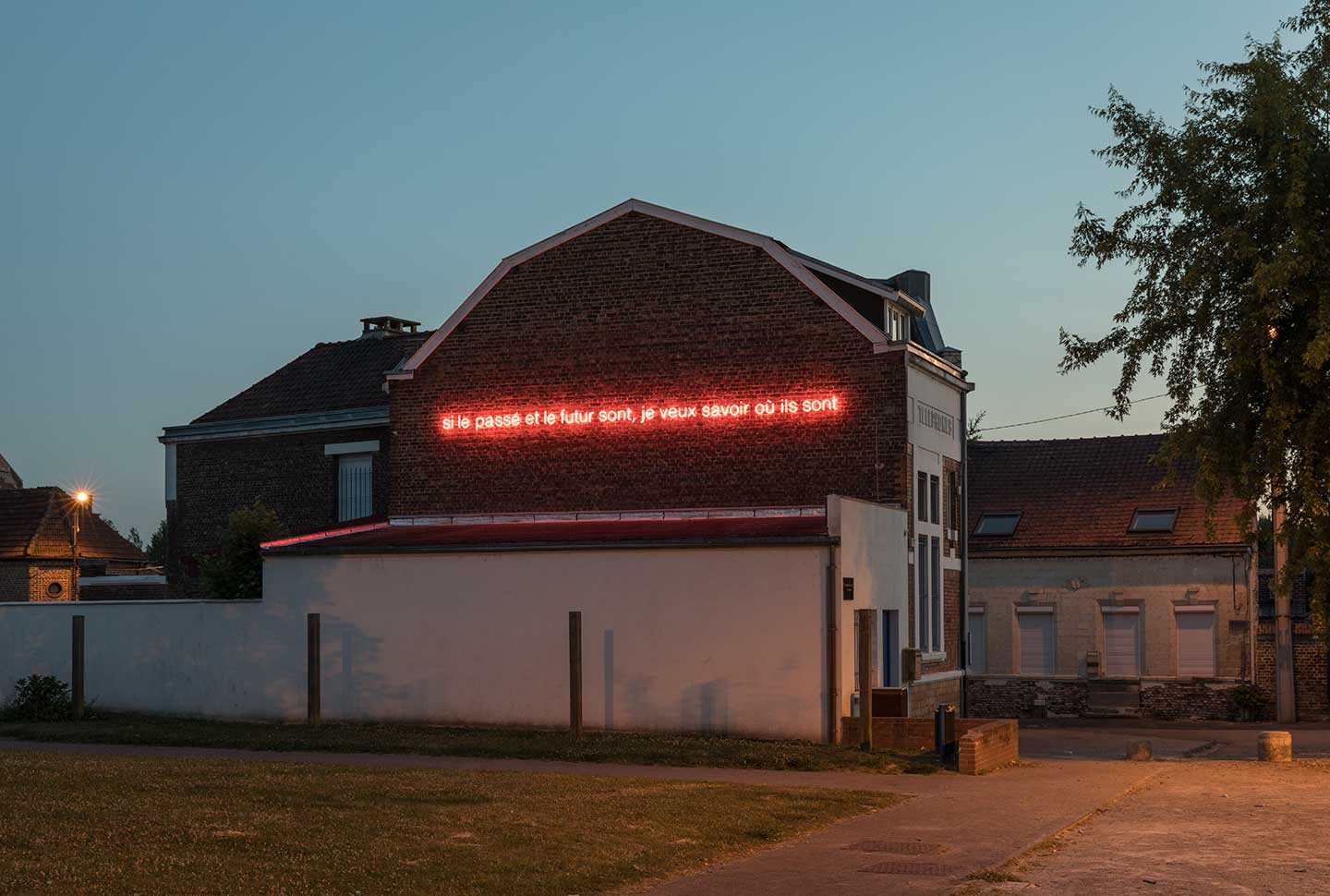 "si le passé et le futur sont, je veux savoir où il sont", orange tinted neon work, 800 x 24 cm, 2017, production CRP/. Photo : Vincent Everarts © Marie José Burki
This work is unavailable due to deteriorations.
"si le passé et le futur sont, je veux savoir où ils sont ", artwork was specially produced for the CRP/ building in the context of exhibition at the art center as part of Marie José Burki's exhibition Un chien sur la route, au passage du promeneur .This work is entering the CRP/ collection and will be presented permanently on one of the art center's facades, illuminating the building.
"If the future and the past do exist, I want to know where they are."
Reading this phrase in the writings of Saint Augustine, I was struck by its simplicity, by its seriousness as well (is it not a question that every human being asks herself more or less regularly?), and by its gentle irony (where can the past and future hide?). Maybe the possibility that a dual reading could make walkers, passers-by smile is what made me choose to place this phrase outside.
The CRP/ building has kept textual traces of its past as a post office: "telephones" and "telegraphs" are embossed on its facade; placing a text after them on the windowless side does not seem contradictory to me. On a windowless, red-brick wall, between a church and a school, in a public plaza, I think this phrase in orange neon has found its place."
Marie José Burki
Brussels, May 21st 2017