A conversation with David Schalliol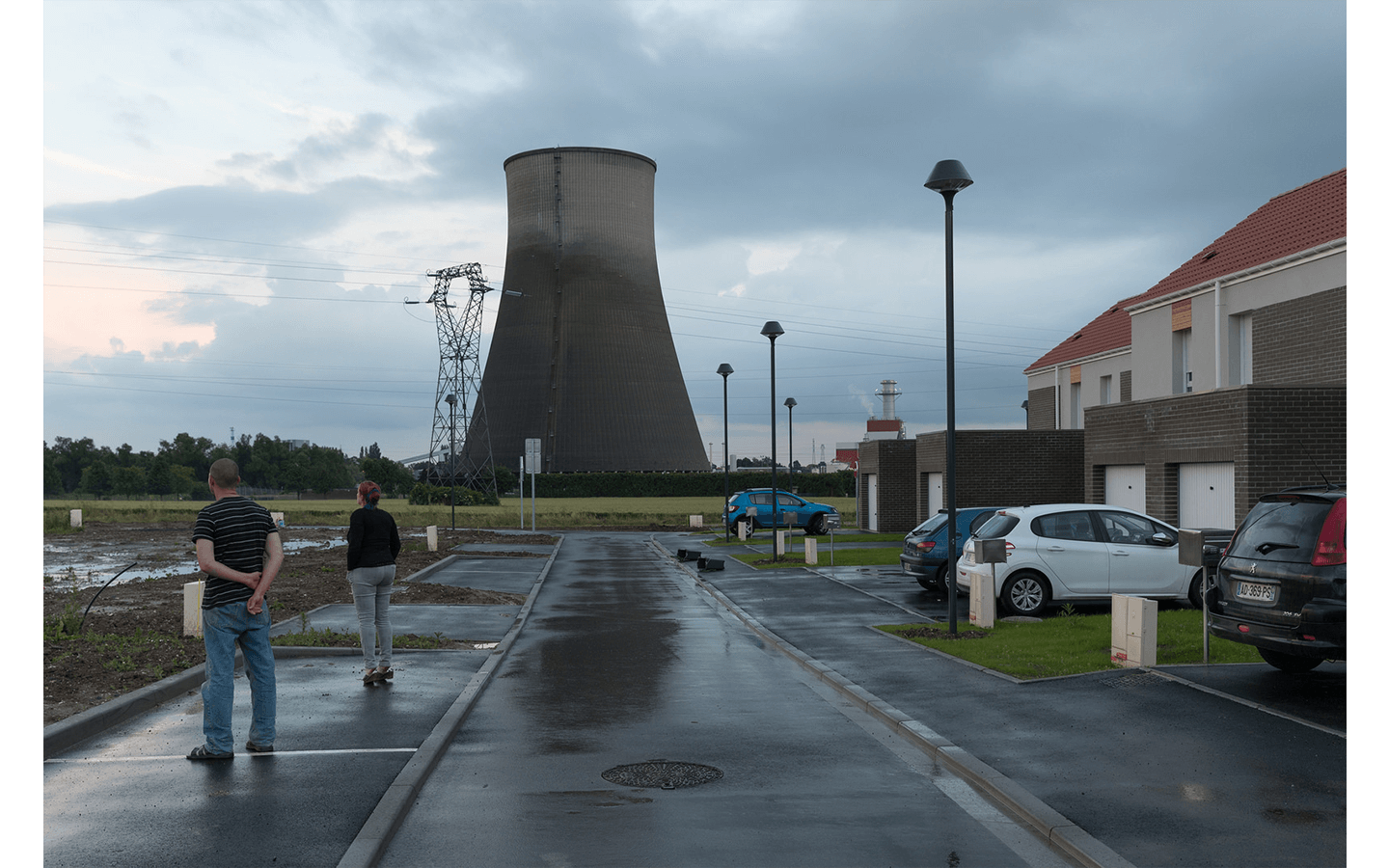 Bouchain, 2016 © David Schalliol
A conversation with David Schalliol,
laureate of Resilient Images residency program 
What can you tell us about your artistic practice and your relationship with photography?
As a photographer and sociologist concerned with how communities change, the majority of my work is anchored in America's Rust Belt cities. These projects explore a constellation of topics including the factors that produce dereliction in Chicago, uneven redevelopment in Pittsburgh, and the affordable housing crisis in New York City. I investigate these issues through a combination of typological and documentary projects trained on the particularities of place and the commonalities of their experiences. Among other things, photography allows me to see these places in a new way and then share that way of seeing with others.
You are the first laureate of the Resilient Images program; what was your main interest in discovering the region Hauts de France and working there with the CRP?
While I have made international comparisons of community change through smaller projects in sectarian Belfast, Northern Ireland neighborhoods and post-disaster Tohoku, Japan, I sought a major international project to examine the transformation and demarcation of a place. Hauts de France and, more specifically, the area surrounding Douchy-les-Mines, is an ideal context for this kind of project.
I am particularly intrigued by Hauts-de-France's special relationship with its history: a former mining region chronicled by Emile Zola, decimated by two world wars, and defined by the waves of immigrants who have called it home. In this place of production and immigration, my goal with the Resilient Images project is to unpack the dynamics of the social and physical landscape, chronicling the subcultures defined by life amongst the mining slag heaps and housing built for workers in an industry that no longer exists.
Despite the particularities of Hauts-de-France, the story of the rise and fall of industry is clearly parallel to the experience of the Rust Belt cities that are so familiar to me. With this in mind, I am also curious about how each region is reinventing itself, taking on new social roles and forms, and how that new organization is integrated into the social and physical landscape. How will these conditions affect the next half-century of change?
There is one more connection: While my practice is not overtly personal, my deep family connections to the mining industry in Hauts-de-France are an important guide to my work in the region. I understand my artistic interests in community change as an outgrowth of my family's experience as immigrant farmers in the United States, and I am consequently curious about the relationship between my extended family's experience "back home" and the state of the North.
You have already spent a month in residence in the Region last June and you are about to return for a month in January. How do you approach this second stay and what are your expectations in terms of artistic research?
I am excited to return to the region in just a few weeks. Working around Douchy-les-Mines in June left me with far more ideas than I will have the opportunity to explore in January, but I will be investigating a few core concepts.
More than anything, the changing season will orient my experience. While my previous visit was during an unusually cool June, I was still able to immerse myself in the verdant Hauts-de-France landscape and get a feel for the social life of long evenings. I climbed the terrils to get panoramic views of the countryside and hung out with residents in town squares. Returning in the beginning of winter will mean not only learning a quieter landscape but also understanding how people relate to it when the sun sets hours earlier.
My other main orientation for this visit is to spend more time with residents in their homes. In the process, I hope to build closer relationships and better understand what it means to live in Douchy-les-Mines and Denain.