Exposition du 5 décembre au 14 février 2016
Place des Nations
Centre régional de la photographie
59282 Douchy-les -mines
Panel / Jorge Ribalta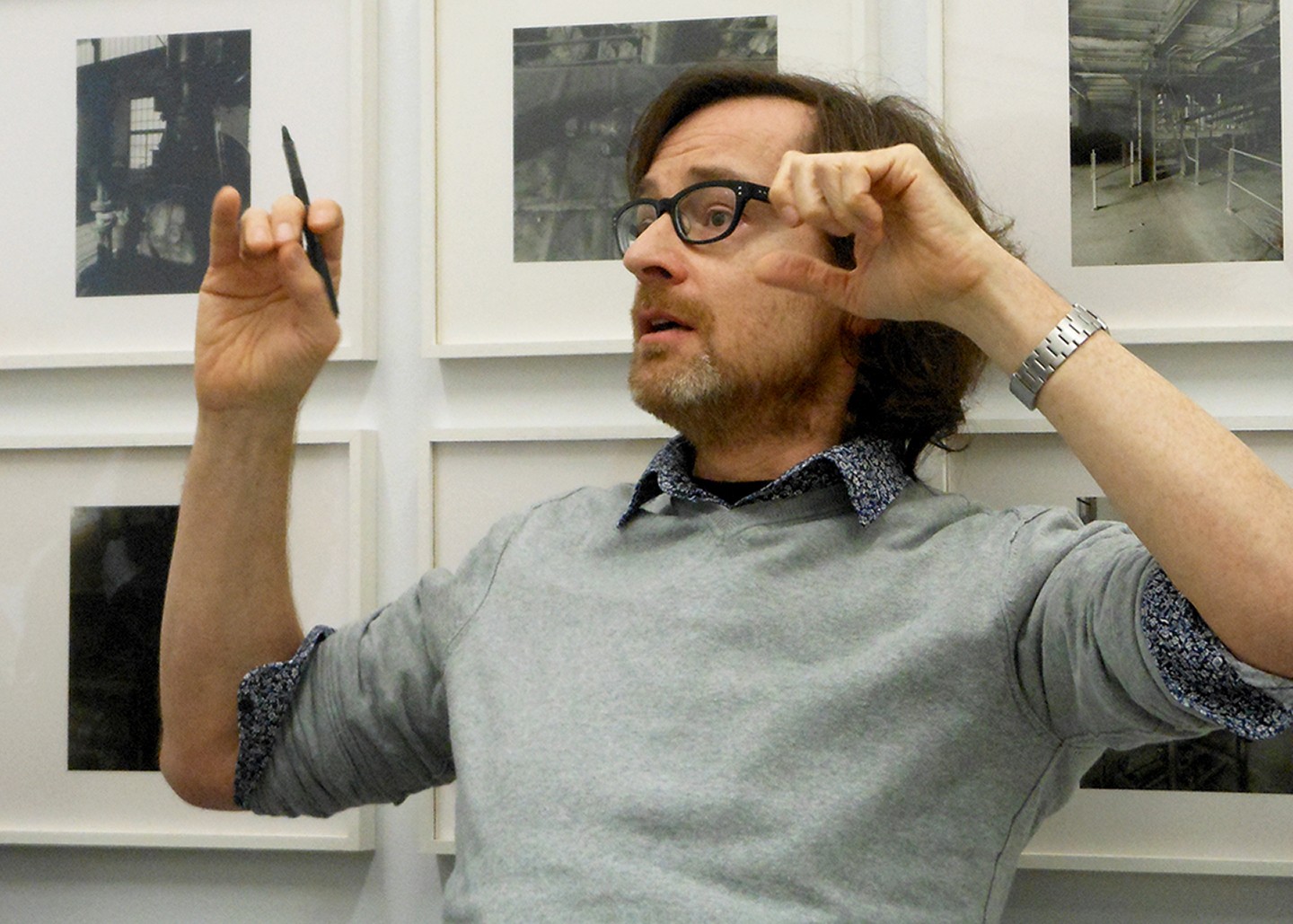 Renaissance? Documentary methods, post-industrial economies and cultural heritage ideologies.
CRP/, Douchy-les-Mines
December 5, 2015, 14:30 to 16:30
With Pia Viewing, Hilde Van Gelder, Jacques Lemière and Jorge Ribalta. Presented and moderated by Muriel Enjalran.
The panel will take place in the CRP/ gallery space.
The context for this panel is the opening of Jorge Ribalta's exhibition Renaissance, Scènes de la reconversion industrielle dans le bassin minier du Nord – Pas de Calais at the CRP/. This is a project made for the CRP/ in 2014 which aims at being a contribution for a debate on the promises of « cultural economies ».
Participants:
Hilde Van Gelder, editor, professor at the KU Leuven, director of the Lieven Gevaert Research Centre for Photography, Art and Visual Culture
Jacques Lemière, professor in Sociology and Anthropology at the CLERSE UMR CNRS 8019, Université de Lille (Sciences et technologies)
Jorge Ribalta, artist.  Also researcher, editor, curator. Barcelona.
Muriel Enjalran, curator and director of the CRP/.
Exposition du 5 décembre au 14 février 2016
Place des Nations
Centre régional de la photographie
59282 Douchy-les -mines