From June 6 to September 9, 2019
Museo ICO
Calle Zorrilla 3
28014 Madrid
(Spain)
Exhibition "Framed Landscapes. European Photography Commissions 1984-2019"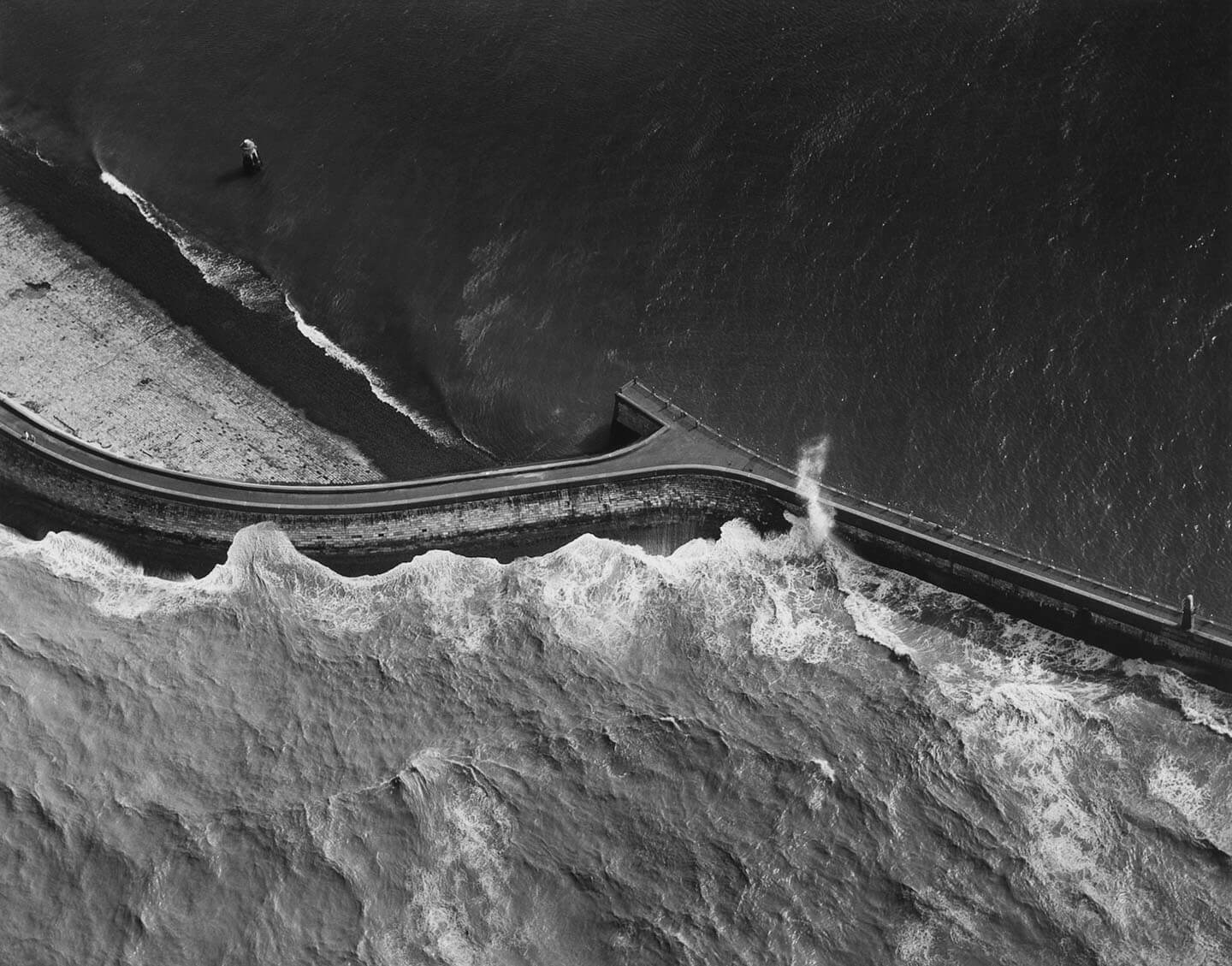 "Vue d'oiseau", Jetée, Dunkerque, 1992, 37,8 x 48,1 cm, Commande Mission Photographique Transmanche n°21, Coll. du CRP/ © Marilyn Bridges
As part of PHotoESPAÑA 2019.
Curated by Frits Gierstberg – art historian, critic and curator and Head of Exhibitions at the Nederlands Fotomuseum in Rotterdam (Netherlands) –, this exhibition and its catalogue bring together, for the first time in Spain, a number of long-term photography commissions that focus on the changing rural, urban and suburban European landscape. Both cover a period from 1984 until today and concern projects that have been given by public or semi-public institutions in a number of European countries, regions and cities. Works by almost sixty photographers will be presented along the many publications that were produced in the context of the selected commissions: Mission photographique de la DATAR (France), Mission photographique Transmanche (France), Linea di Confine per la Fotografia Contemporanea (Italy), Ekodok-90 (Sweden), Fotografie und Gedächtnis [Photography and Memory] (Germany), Long-Term Photographic Observation of Schlieren (Switzerland), Places. Denmark in Transition (Denmark) and RO_Archive (Romania).
Museo ICO presents a selection from the collection of the CRP/.
From June 6 to September 9, 2019
Museo ICO
Calle Zorrilla 3
28014 Madrid
(Spain)